Saving And Investment Plans
HDFC Life ClassicAssure Plus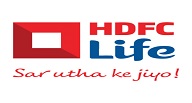 Synopsis:
HDFC Life ClassicAssure Plus is an investment cum insurance plan that offers guaranteed benefit while letting your money grow. The plan is ideal for meeting long term financial goals as well as creating a financial cushion to secure your family's future.
Features:
Provide invaluable protection to your family by way of lump sum payment in case of unfortunate demise during the policy term
Enjoy a discount on basic premium for policies with sum assured of Rs. 10 lakhs or above
Avail of a loan under this policy subject to conditions
Enjoy Tax benefits subject to conditions contained under sections 80C and 10(10D) of Income Tax Act, 1961
Flexibility to pay premiums annually/half-yearly/monthly/quarterly depending on your convenience
Subject to provisions, as per Income Tax Act 1961. Tax benefits are subject to changes in tax laws.
Eligibility:
MIN-MAX ENTRY AGE : 3-60 yrs
MIN-MAX MATURITY AGE : 18-75 yrs

Policy Term (years): Min - Max 10 – 20

Maximum Maturity Age (years) : - 75
Minimum Sum Assured : - 49,447
Maximum Sum Assured :- No limit, subject to satisfactory underwriting

Premium:
Annual Premium : - Min 12,000 Max :- No Limit
Half-Yearly: - Min 6,000 Max: - No limit
Quarterly: - Min 3,000 Max: - No limit
Monthly: - Min 1000 Max: - No limit